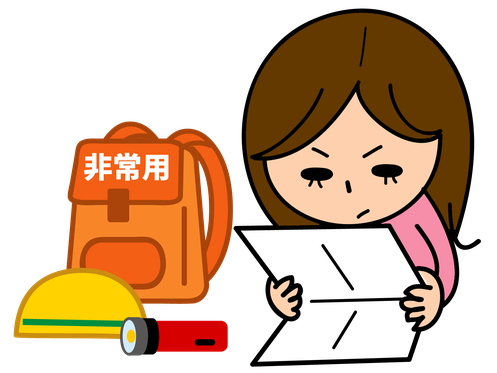 Something I can't Thank Enough - Disability Pension
I currently do not work.
Which means I don't receive any salary, so I don't have an income through an occupation.
However, I am able to lead my daily life without major financial problems.
What allows me to make a living without getting paid is that, apart from the fact that I have savings, I also receive a disability pension.
This disability pension gives me a significant advantage, that is, thanks to its support, I can concentrate on my medical treatment and study for certificate exams without working.
When I developed mental disorders and was on the verge of desperation, it was as if the pension comforted me by saying, "Don't give up, keep on going with this money". I was so grateful and I could have cried at that moment.
Social Insurance Premiums Are What Counts
If you want to receive a disability pension, of course there are some prerequisites.
One of them is that "Before you get disabled, your premiums must had been paid properly".
That's right. Becoming disabled does not automatically entitle you to a disability pension. You should pay what you owe first.
Social insurance programs such as pensions or medical insurance collect premiums to fund the distribution of money to those in need.
As such, for those who don't pay premiums, the money cannot be distributed in principle.
It is obligatory to pay pension premiums for the National Pension Plan, but there are so many cases of delinquent or unpaid payments that it has become a problem.
If you fail to pay the premiums, it's not only the old-age pension that you can't receive, but also the disability pension.
As long as we live up to the average long expectancy, we will be categorized as the elderly, and who knows in our long life, anyone can become handicapped.
With the hope that we lead our life without economic difficulties even when we become socially vulnerable, and to avoid poverty, it's crucial to pay what we have to pay now.
Get Yourself Prepared for a Rainy Day
There are good times and bad times in life.
When life is going well, we feel like we can't imagine our life going bad, but bad times will always come.
We all need to be ready for bad times.
Happy Note, an application where you write down 3 good things a day, can help you get through those rainy days.
When we are lost in life, the right tips can help you get out of the status quo.
And you might be able to find them in Happy Note, where you have written down your best patterns.
You can look back to the past and ask yourself, "What did I do when things were going well?", so that you can find a solution to change the situation for the better.
Try taking self-help measures.
It's present you who can help future you in need.
You can think of writing in Happy Note as sending money to future self in need. Well, this is just another way of many fine uses of the Happy Note.
Writer – Ennui (An investor blogger, who has Level 2 mental disability and is studying money while treating his illness. He runs "Ennui's Money Blog". Click here to visit his self-introduction page.)