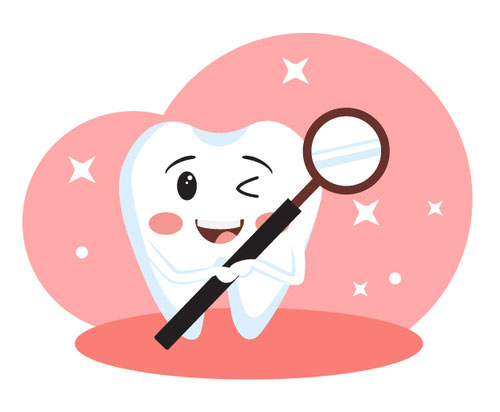 Regular dental checkups 
Not long ago, I went to the dentist. 
This is my regular checkup every six months to see if I have tooth decay. 
Tooth decay is so horrible. 
Tooth decay is a serious problem it leaves you in a terrible state, because of the pain, you can't do anything else. 
To treat tooth decay in such a bad stage, you need a lot of money and time.  
Before it gets that bad, I visit the dentist regularly for checkups. 
Thankfully I didn't have any tooth decay this time, so I came home feeling relieved. 
Spend money for your future self  
It's fun to treat myself with some small luxuries such as having a lavish lunch and/or shopping. 
But there are more important ways to use money. 
It is to use money for your future self. 
It will certainly cost you money to go to the dentist for a check-up. 
But if tooth decay is discovered and treated while it's not serious, or if you get the scaling treatment to prevent tooth decay, it is good for your future self. 
If you use your money for a check-up now, your future self can both avoid tooth decay, won't need to use money for extra treatments and you can avoid pain as well.
I think it's sometimes nice to spend money on a good time, and I love going out to eat my favourite foods. 
That said, I would also like to proactively think about spending money on things that are worthwhile in the future. 
NoteInvestment for Happy Note 
Happy Note is the bullet-style diary app where you can write three good things that happened that day. 
To use Happy Note, instead of having to spend money, you need to invest some time, but only a few minutes a day. 
Personally "I'm glad I've invested my time in Happy Note". 
Because I've received many benefits by investing just a few minutes each day. 
I didn't know until then that... 
I have reasons to be happy 
Recording happy moments each day is enjoyable 
Forming habits is beneficial 
And so on, I have received so many benefits from using Happy Note. 
Why don't you spend time on Happy Note for a bright future and for your future self? 
 Author – Annyui
This investor and blogger studies finance while getting treatment for a second-grade mental illness. "Annyui's financial blog" feed is now available (Japanese only). His introduction page (Japanese only) is here.