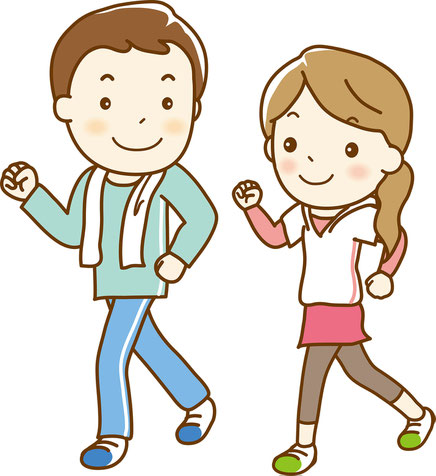 My goal - half marathon event
In the times with COVID-19, we have less chance to go out and spend more time at home.
Perhaps some people have lost more physical strength and gained weight because they have less exercise than before.
I've come to pretty often see online articles such as "Lack of exercise due to COVID-19".
I also started muscle training this year. But before I haven't done much aerobic exercise such as walking, so I'm lacking in exercise.
So, I took this as a good opportunity to set a goal.
It is to participate in and complete our city's half marathon in June 2021.
I wanted to get rid of my lack of exercise. And I wanted to strengthen my body as well as my mind.
Of course, I know marathon practice is hard work and difficult
Without practice we can't get good results in a half marathon, so we need to train ourselves.
Marathon training is mainly about running. But this is pretty hard.
At first, I had a pain in my leg just by running a few kilometers. And it was hard to walk after the practice due to leg pain.
Also when I increased the workload a little bit, I got injured and need to go to see the doctor.
Still for now, I've been able to continue practicing. I don't give up.
The reason why I can continue? Because I have kept on encouraging myself by keeping records in my HappyNote.
After training, I have left data such as distance and speed in HappyNote.
I have recorded not only the numerical data, but also the impression of the training of the day and my feelings in the HappyNote.
Leaving the footsteps in this way is an encouragement for training.
Together with "HappyNote"
I have also jolted down something other than marathon practice in my HappyNote.
For example, my study.
With the goal of "passing the FP3 and FP2 exams," I have kept a record of my studies in my HappyNote.
And I continued to study and passed both the FP3 and FP2 exams.
I have walked along with HappyNote on the studying path until passing these exams.
And this time it's a half marathon. I feel like I can finish the half marathon like the case I had gone through exams.
Because I have HappyNote just like the last case of the exams.
As for me HappyNote is my partner who keeps walking toward the goal.
Would you like to try HappyNote, which can be used in this way?
Author – Annyui
This investor and blogger studies finance while getting treatment for a second-grade mental illness.
"Annyui's financial blog" feed is now available (Japanese only).
His introduction page (Japanese only) is here.