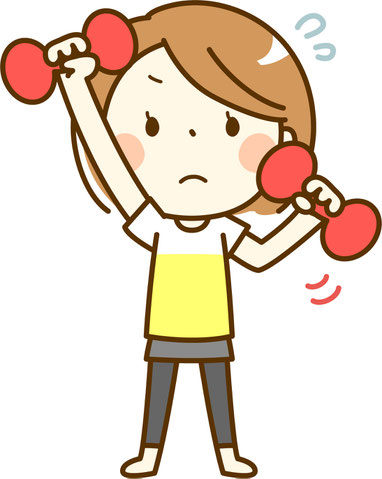 Workout
Recently, doing a workout became my daily routine.
Working out has lots of benefits.
You might guess the typical benefits would be that your appearance and your physical strength improves, but that is not all.
You will also be able to gain self-confidence, be motivated and feel better.
Your quality of sleep will improve, and it will relieve stress.
"The happiness hormone" called "Serotonin" is released, so that you feel great.
In order to have a fulfilling life, a daily workout is part of my routine.
Positive thoughts will flow.
"I want to start using Happy Note, but I'm not sure if every day I have something to write about."
"Because every day I do the same thing, so the notes could become similar."
Are you worried about that?
There is no need to worry.
You don't have to force yourself to write down different things every day.
Like me, you may also have something that is part of your daily routine.
It is good to write about that first.
And then, other positive thoughts will flow.
So that it's not difficult to decide what to write about.
I will use my daily workout as an example.
As today's positive experience,
I did my workout.
Even this note is enough in the beginning.
And in time, your ideas will begin to develop. For example:
・ I changed a 3kg dumbbell to a 5kg dumbbell.
・ I tried a vanilla protein shake and it was delicious.
・ I tried a new chicken tenderloin dish to increase my protein intake.
The positive ideas flowed easily, so you don't need to worry.
Little by little enrich your heart and mind.
Of course, this is not limited just to a work out.
For example, if you are "cooking" you could write:
・ My family said the dinner I made was "delicious".
・ When I went to the supermarket, a limited time sale was on, I was able to buy a radish for 80 yen.
You can develop your story like this.
Your positive thoughts will flow through using Happy Note, you can be sure that you will have positive experiences every day.
When you realize that you have positive experiences every day, you will feel secure, satisfied, and fulfilled.
That's how I enrich my heart and mind.
Write three positive things that happen every day with the free smartphone app, Happy Note.
Why don't you start using it too?
Author – Annyui
This investor and blogger studies finance while getting treatment for a second-grade mental illness. "Annyui's financial blog feed is now available. Her introduction page is here.